Music
Music Staff
Mrs F Marshall – Head of Music: Clarinet, Flute, Saxophone, Piano, ukulele and vocals.
Mrs E Hamer – Teacher of Music: Clarinet, Saxophone and vocals.
Miss I Thomas – Teacher of Music: Flute, Piccolo, Saxophone.
—
As part of our wider curriculum, we work very closely with Hull Music Service, who provide our instrumental lessons for those students who want to further develop their music performance skills on a particular instrument. Meet our Peripatetic team:
Mrs Todd – Piano and singing teaching
Mr Bolton – Guitar, Ukulele and music production teaching
Mr Edwards – Brass and guitar teaching
Mr Drever-Smith – Percussion and drumkit teaching
Miss Bantick – Woodwind teaching
Mrs England – Violin teaching
If your child wants instrumental lessons, please do contact the academy or Miss Thomas. There may be a waiting list for some musical instruments and your child's name will be added.
---
KS3 Learning Journey

KS3 Curriculum Journey
During KS3, students will study a range of musical styles whilst securing their musical understanding, through listening, performance and composition. They will learn a variety of different musical instruments, from keyboards, ukuleles, African drums and boom whackers. They will also learn how to create music using traditional methods such as keyboard etc. and music technology – Garage Band.
Year 7
Year 8
Year 9
1. Exploring Music – The Musical Elements

2. Descriptive Music – Exploring Mood and Timbre

3. Chinese Music

4. African Drumming Music

5. Folk Music

6. Introduction to the Ukulele

1. Disco Music

2. Electronic Dance Music

3. Introduction to the Ukulele

4. Rock 'n' Roll Music

5. Pop Music

6. Video Game Music

1. Baroque and Classical Musical

2. Film Music

3. Programme Music

4. Ukulele Skills

5. Reggae Music

6. Introduction to Musical Theatre
*NB* – these units may vary in order of delivery.
---
KS4 Learning Journey

KS4 Curriculum Journey
In Years 10 and 11 students are following the BTEC First Award in Music. Students complete two core units of work, The Music Industry and Managing a Music product and two optional units that are picked by the teacher(s) of KS4 music. The optional units for the current KS4 cohorts are, Introducing Music Sequencing and Introducing Music Performance.
The Music Industry – students will learn about the different organisations that form the music industry alongside the different job roles they may find if they were to continue to pursue a career in music. They will complete an exam for the assessment of this unit of work.
Managing a Music Product – students will work together to create a music product, focusing on three key areas: planning, development and delivery of a music product, the promotion of a music product and the review of a music product. They will create a portfolio of work for the assessment of this unit of work.
Introducing Music Sequencing – Students will learn how to use music technology to create a piece of music for a scenario as part of their coursework. They will learn skills which are similar to what professional music producers and composers would use when creating music. Students will create a portfolio of work for the assessment of this unit of work, including their completed piece of music and how to guide for using the music software.
Introducing Music Performance – Students will learn how to best prepare for a music performance and the skills needed for a performance. A lot of students will work closely with their peripatetic teacher for this unit of work concentrating on their own instrumental skills. They will create a portfolio of work for the assessment of this unit of work, including a final performance and a logbook demonstrating their understanding of music rehearsal techniques and music performance skills.
---
Exam Board
The exam board used in Music is Pearson. Students complete the BTEC Level 1/Level 2 First Award in Music. The BTEC First Award is designed to allow pupils to study in the context of a vocational sector, allowing them to apply their learning to work-related situations. It introduces pupils to the understanding, skills and knowledge needed for further study and, further down the line, to enter the workplace. Units are marked both internally and externally, and have equal guided learning hours, as seen on the table below. In total, students complete 120 mandatory learning hours.

---
Music Rationale
---
SMSC in Music
---
Extra-curriculars
Extra-curricular activities provided in the music department include:
Choir – Wednesday
Music Production Club – Monday and Thursday
---
Hear from our students!
—
---
Careers
Studying Music gives you many opportunities for further study. There are many relevant courses that you can take at college or university. For example:
Instrumental performance
Music composition and technology
Musical theatre
Music education
Music and communities
Sound and music for games
Commercial songwriting
Arts, entertainment and recreation
Audio recording and production
Sound engineering
Music management
These courses can lead to a large variety of careers in the performing arts. Below are just a few examples!
Events
---
Useful Links
---
What's on the bookshelf?
Try A History of Music for Children by Mary Richards & David Schweitzer!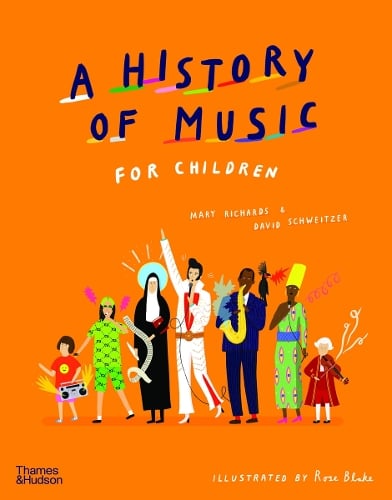 ---
Follow us on Twitter! @tbaPAarts